Securing your software supply chain in vital times
Healthcare providers rely on their software in life or death scenarios. Empower your organization to build and deploy secure software applications, ensure compliance with regulatory standards, and foster trust among patients, customers, and stakeholders.
TRUSTED BY HEALTHCARE ENTERPRISES FOR 15+ YEARS







EASY COMPLIANCE
Automate

compliance and licensing

Reduce manual compliance checks by enforcing customizable policies automatically, without sacrificing speed. Use legal workflows to resolve compliance issues efficiently so you can focus on helping your patients.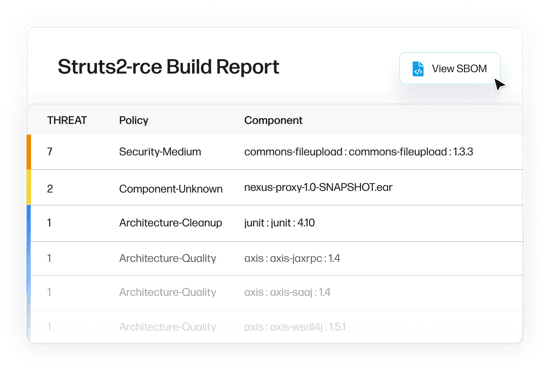 COMPLETE TRANSPARENCY
Track

components and vulnerabilities

Know what open source components you use and where with a software bill of materials (SBOM) for every project. Achieve digital transformation in healthcare by keeping your new and legacy applications secure and free of open source vulnerabilities.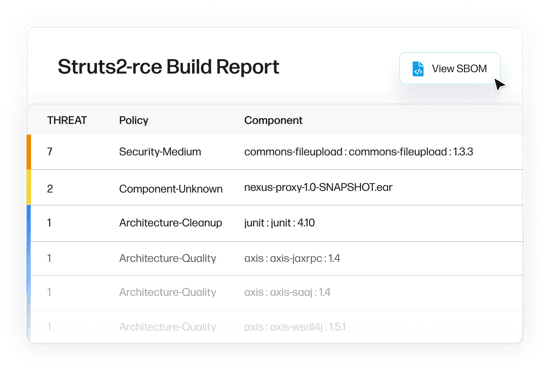 CONTINUOUS MONITORING
Reduce

manual work

The work you do in healthcare is hands-on. Let technology help to reduce the workload of maintaining software security by monitoring your CI/CD pipeline 24/7, with real-time alerts for suspicious components being brought into production.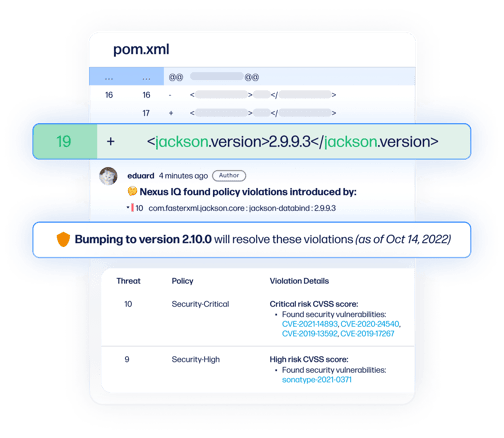 QUICK REMEDIATIONS
Protect
patient data
Your patient information is sensitive. Protect it from threats like the Log4j vulnerability or ransomware by reducing your window of exploitation. See all security concerns in a central dashboard with detailed intelligence and vulnerability-specific remediation guidance to fix threats quickly.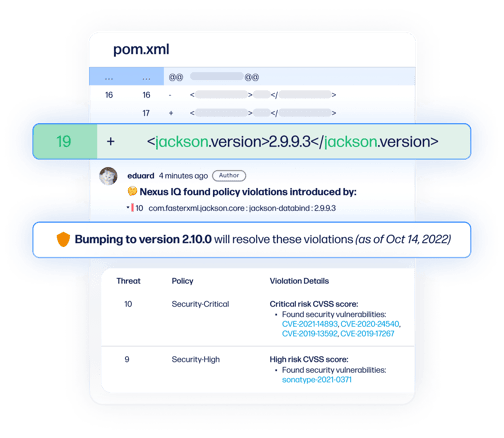 Run products anywhere
Flexible deployment options let you run anywhere—without the operational hurdles. Deploy easily with world class support from our Technical Support team at no additional cost.
"We have to keep in mind we are dealing with patient data and healthcare data. Security comes above everything. The fact that we can trace vulnerabilities and their dependencies with Sonatype Lifecycle alleviates this from our list of things to do."