Not a Developer? See Lifecycle for Security
Control open source risk without switching tools.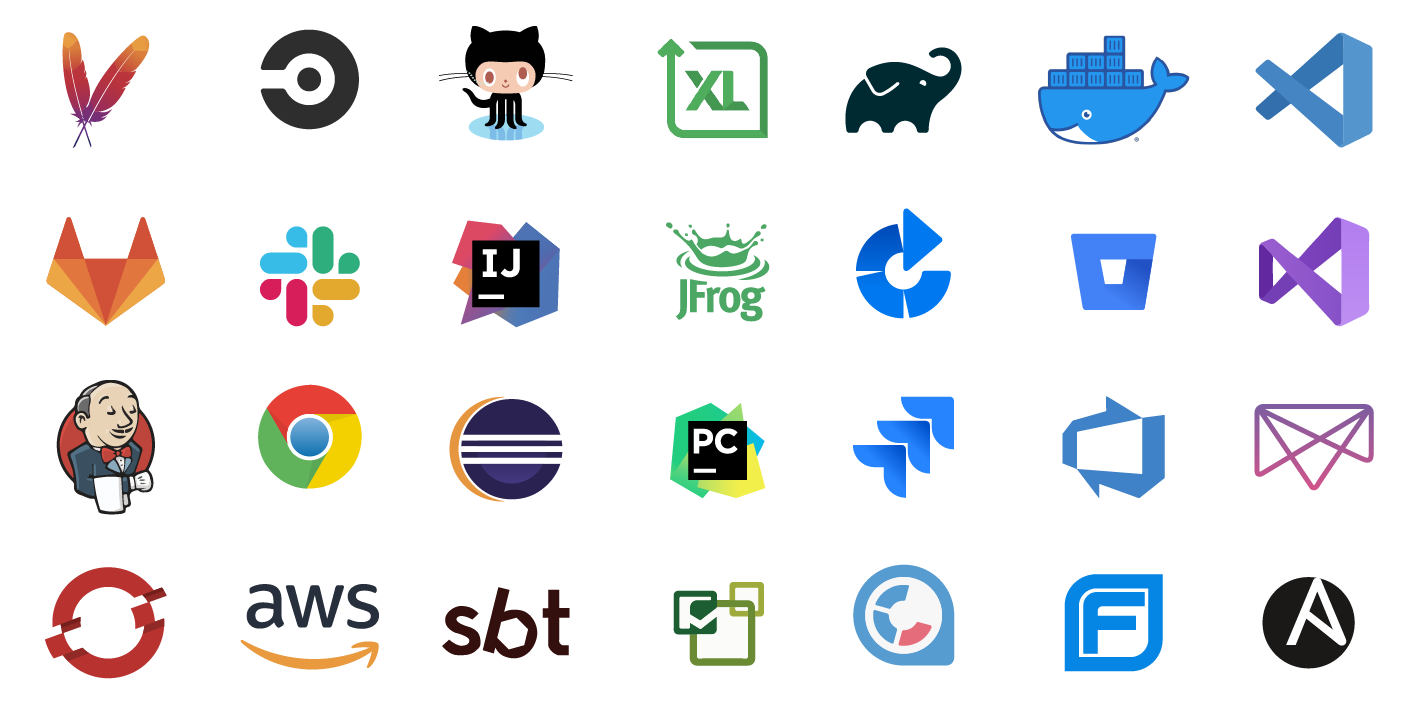 We integrate with the most popular pipeline and development tools you're already using, so you don't have to waste any of your time adapting to new tools or processes. See our full list of integrations here.
P.S. We also made our own free, developer-friendly suite of tools for you to use.
Speed things up with instant feedback in Source Code Management.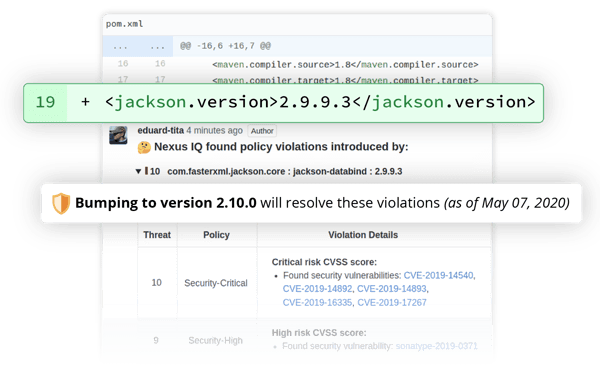 Integrations with GitHub, GitLab, and Atlassian Bitbucket automatically generate pull requests for components that violate open source policies.
Lifecycle compares the difference on any active branch and, if bad components or vulnerabilities will be introduced in a pull/merge request, it highlights the exact line(s) of code that brought them in, along with detailed recommendations on how to fix the issues.
Dive deeper when you want more information.
Sometimes you don't want to go the automated remediation route — we get it. If you choose not to rely on our policy engine to make decisions automatically, we give you all the knowledge you need to make the most informed decision to efficiently resolve any open source component or dependency issue manually. Compare and evaluate components using our enhanced comparison functionality to better identify ideal component versions for your project.
Not in security? See Lifecycle for developers
Automatically generate a Software Bill of Materials.
Verify policy compliance by knowing what components are used and where. In just minutes generate a precise Software Bill of Materials (SBOM) for each app to identify every open source component along with its dependencies.
Enforce open source policies without sacrificing speed.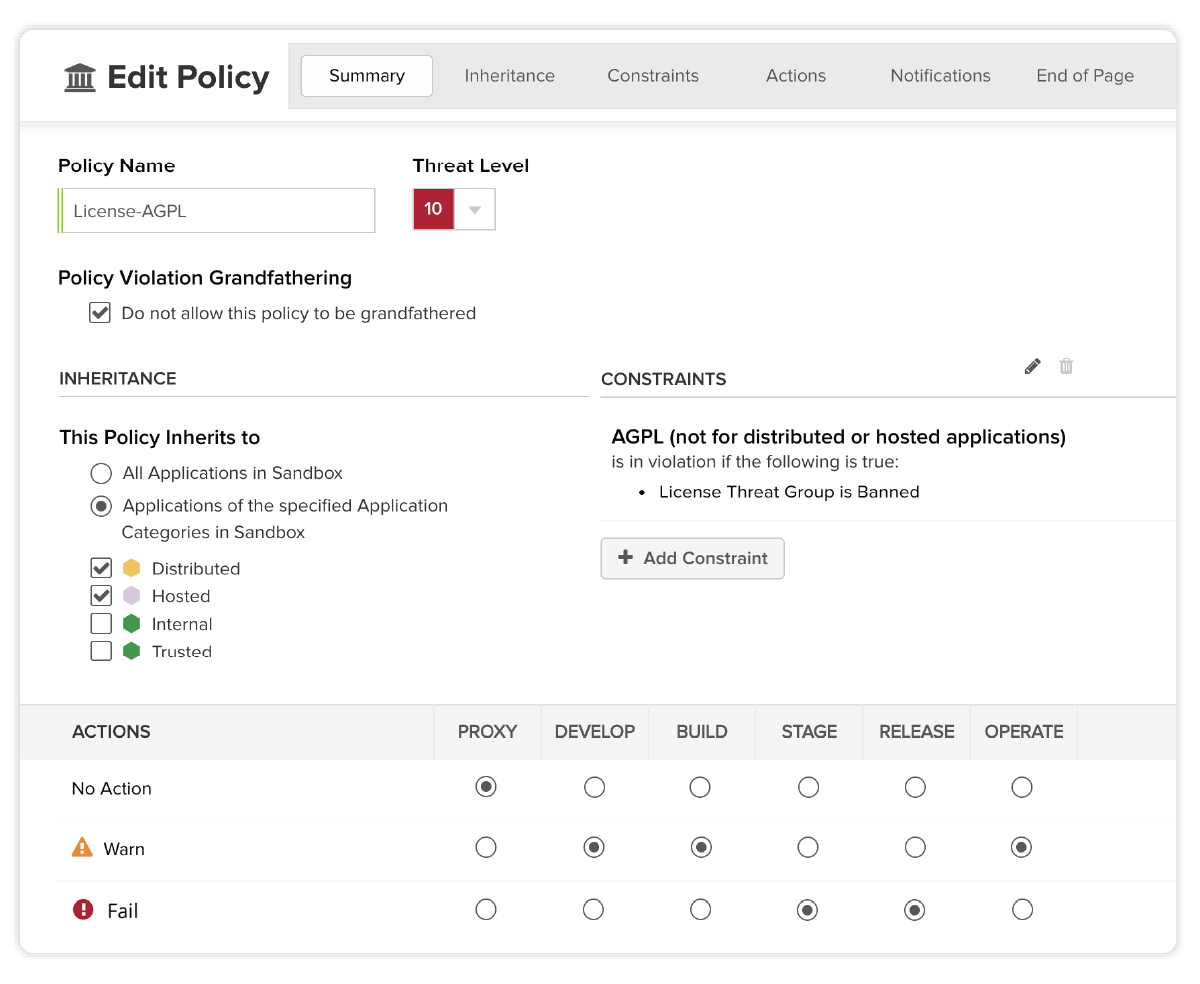 Create custom security, license, and architectural policies based on application type or organization and contextually enforce those policies across every stage of the software development life cycle.
See (and show off) the results.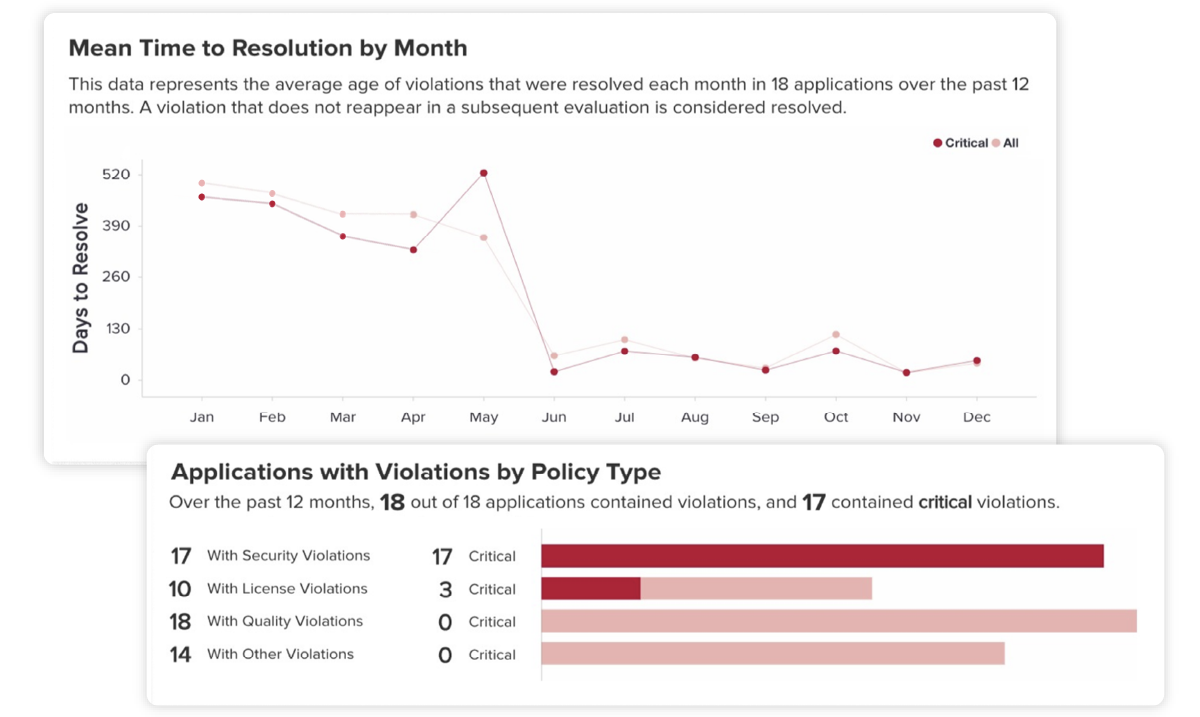 You can view trends related to Mean Time to Resolution (MTTR) and demonstrate risk reduction to senior management with a report that shows violation trends over time — and how quickly they are being remediated.