Securing software supply chains in financial services
Your financial services institution needs a way to leverage the massive amount of open source you consume without fear of breaches. Reduce risk at scale with automated governance built to protect customer information.
TRUSTED BY FINANCIAL SERVICES FOR 15+ YEARS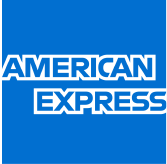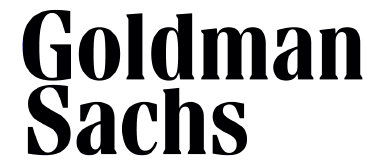 INCREASED VISIBILITY
Know what components fuel
cash flow
Respond to threats fast when you know exactly which components you're downloading. Avoid damage from malicious code like Log4j with continuous detection to automatically block exploits. Reduce false positives and negatives so you can focus on innovating.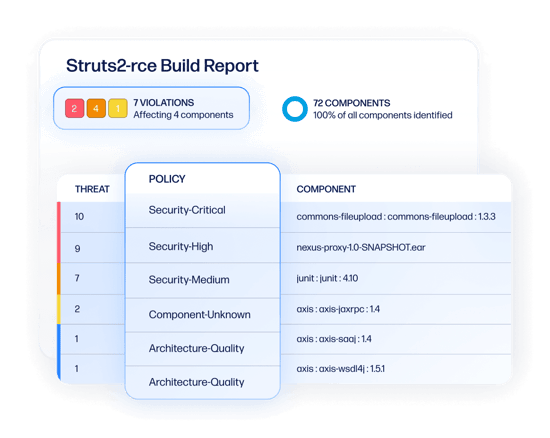 INTEGRATED TEAMS
Balance productivity and
security
When developers and security teams work together, you deliver applications faster, more securely, and without rework. Have confidence in the components you use and meet your financial organization's regulatory and compliance requirements.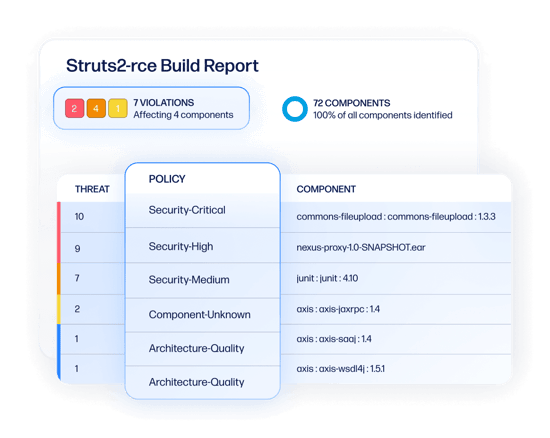 SAFER APPLICATIONS
Protect customers

and your bottom line

Automatically detect and stop known and unknown risks from interrupting your money moves. Use continuous monitoring with actionable alerts to evaluate every component before it enters your repository. Quarantine suspicious components for further security review.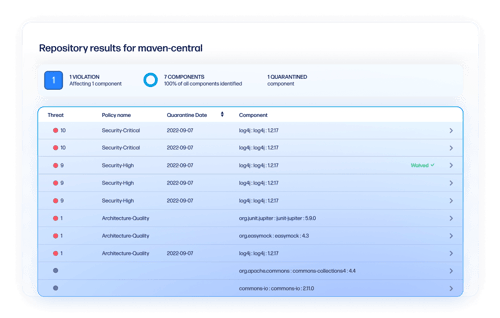 AUTOMATED COMPLIANCE
Keep customer
data

safe

Reduce risk of cybersecurity incidents with automated compliance and a real-time inventory of open source components. Adhere to PCI compliance, company policies, and industry-specific regulations with legal and compliance-specific tools.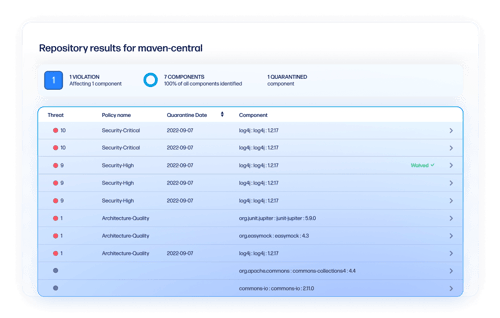 Run products anywhere
Flexible deployment options let you run anywhere—without the operational hurdles. Deploy easily with world class support from our Technical Support team at no additional cost.
"With Lifecycle, we can help programmers make the right decisions and make their software more secure. That's why we chose Sonatype Lifecycle."