Unite your teams to accelerate innovation
Automate software supply chain governance from a shared mission control with your developers, application security, and legal and compliance teams united.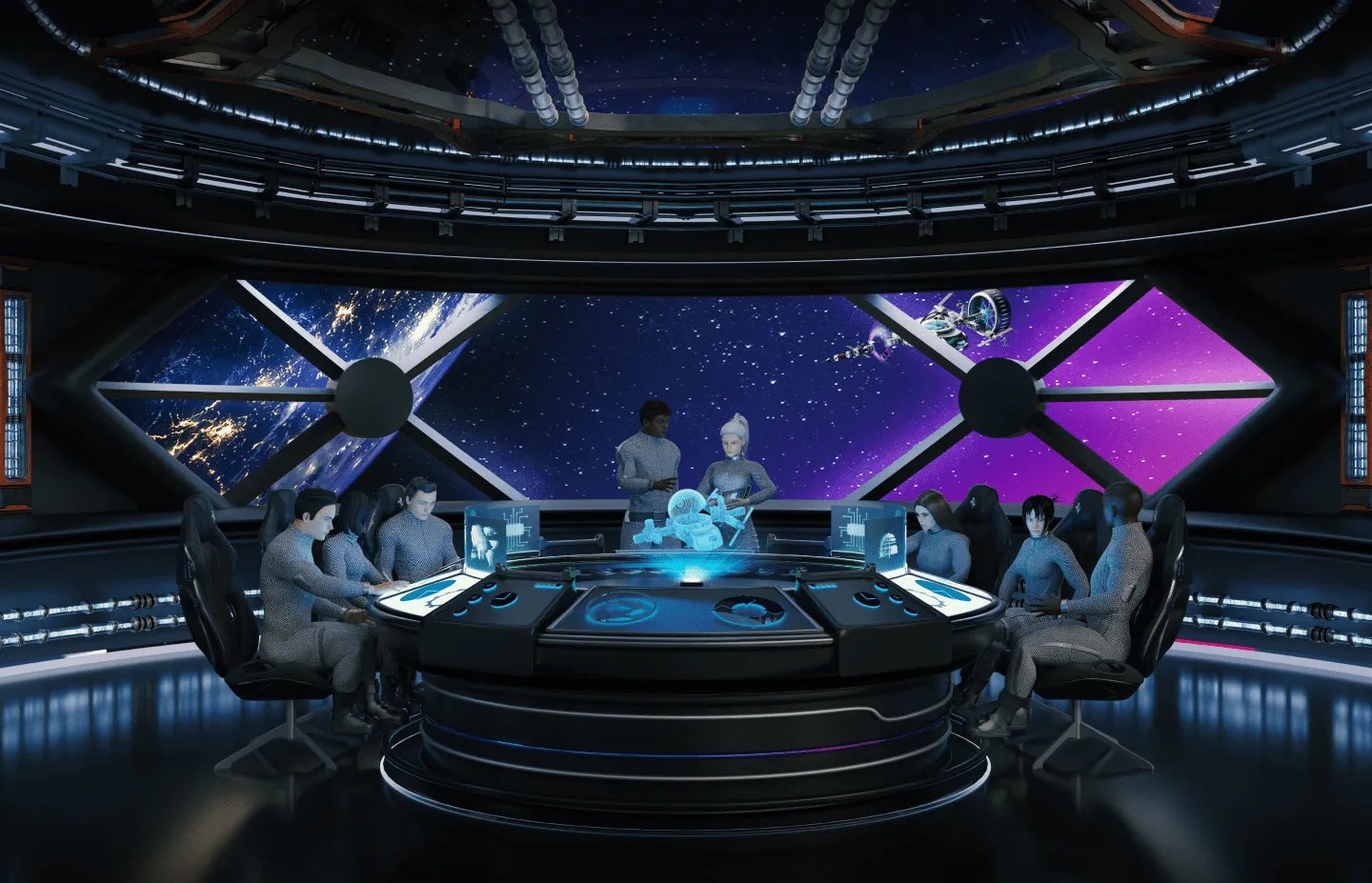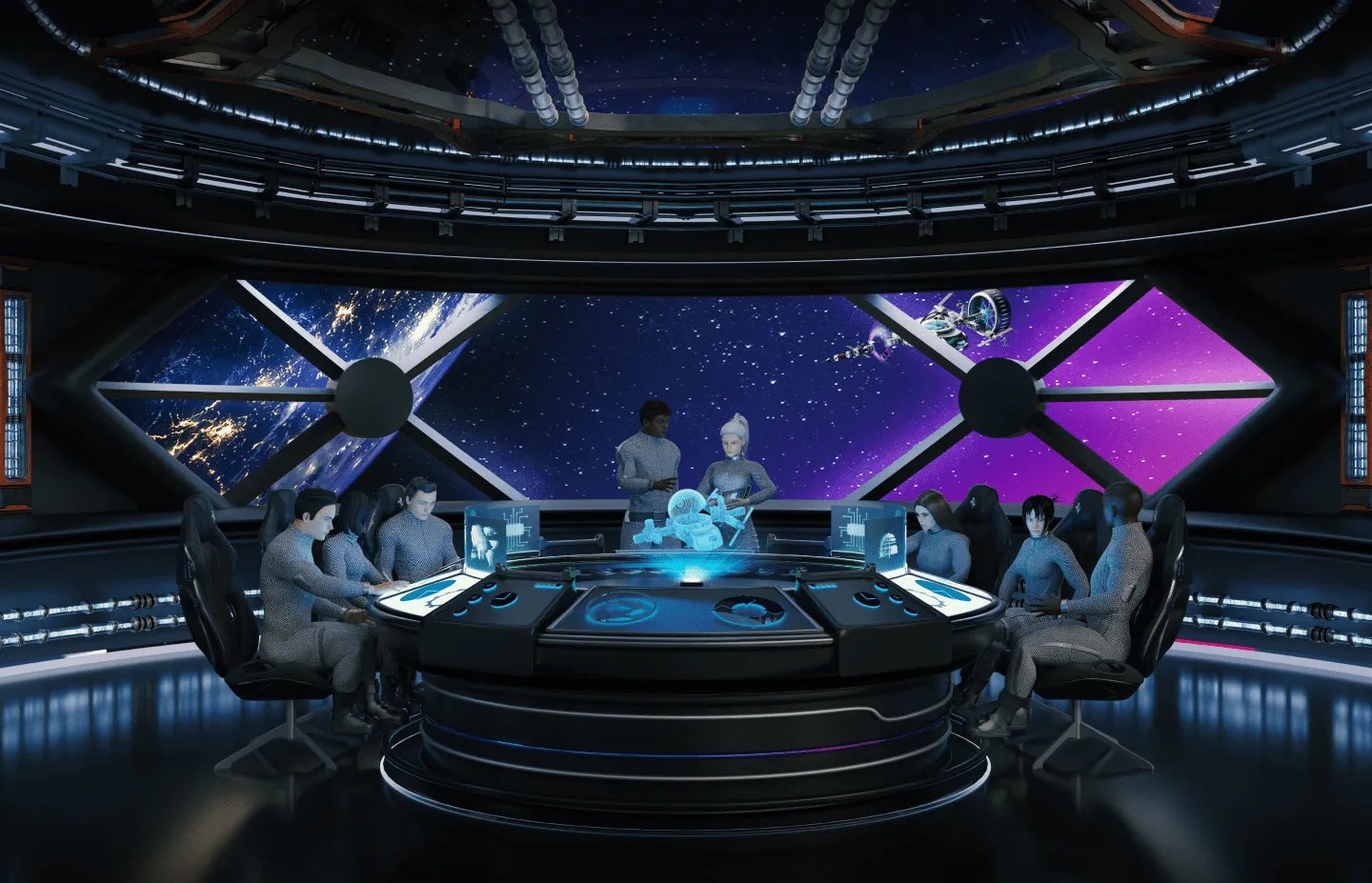 REAL-TIME INSIGHTS
Shift left your
quality control
Bring component intelligence into the tools your developers use every day. They can see right in their IDE or source control when a component violates a company open source policy, then easily move to an approved version in a few clicks to innovate securely from the start.
"Everybody loves the immediate visibility it provides them with regard to security and compliance or their component choices. They also love the immediate guidance it provides to alternative component versions when an initial choice is found to be out of compliance."

AUTOMATED GOVERNANCE
Reduce risk at scale
Enable your application security teams to configure policies to protect against vulnerabilities, license violations, and to reduce technical debt across the SDLC. Automatically respond to policy violations with warning emails, Jira tickets, or by failing builds for the most severe risks.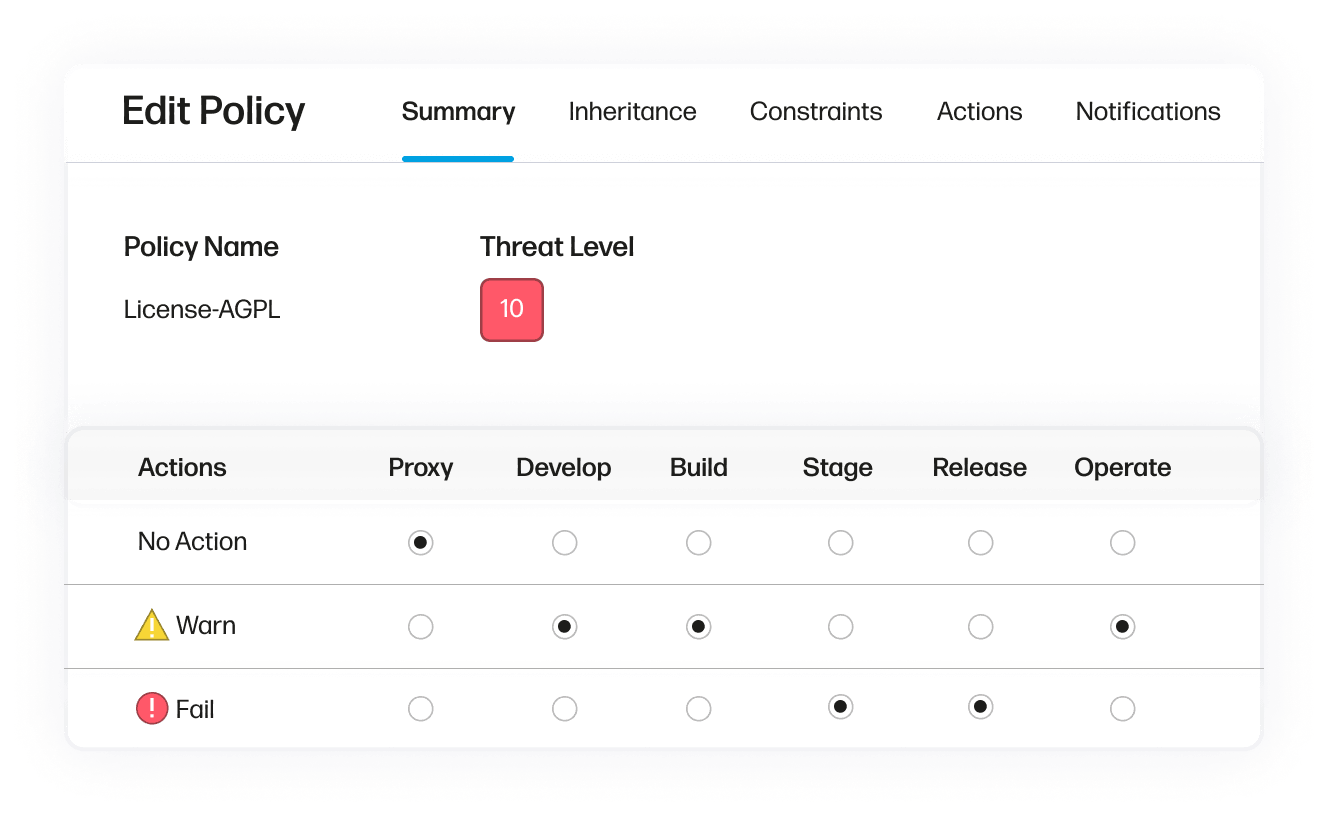 COMPLETE VISIBILITY
Respond to threats fast
In only minutes, create an accurate software bill of materials (SBOM) for each of your applications. Prioritize remediation easily with exact details of each new zero day vulnerability location and how your developers can fix it fast to keep your software running.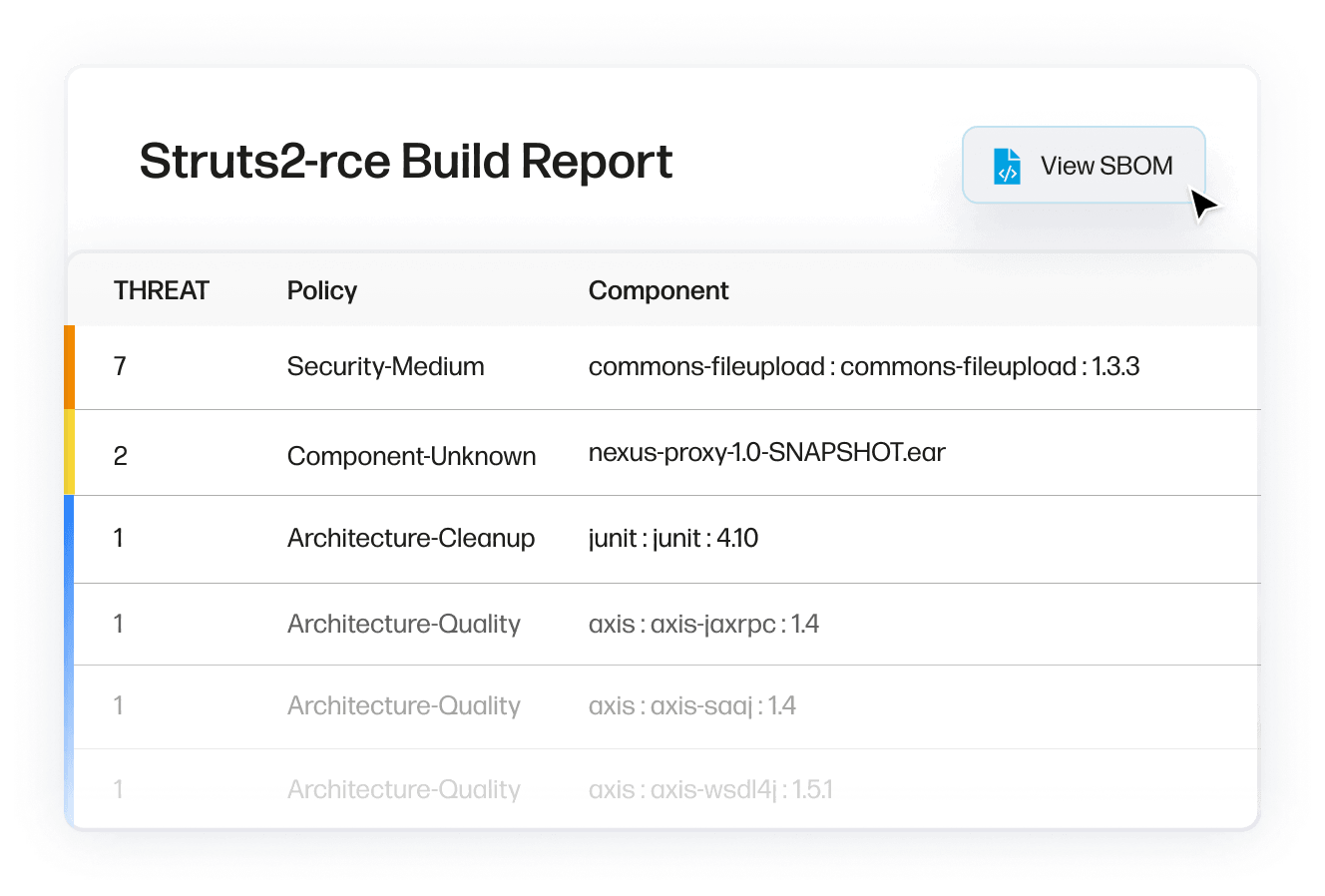 Get your free software bill of materials
Security vulnerabilities
Quality risks
License risks
Access exclusive vulnerability data
Know the risks first. Go well beyond the National Vulnerability Database with exclusive insights into 120+ million vulnerable components discovered by our in-house team of security researchers.
65
in-house security researchers
Avoid false positives or negatives
Reduce developer noise with insights you can count on. Access data compiled from automation and careful human curation that your team can act on without fear of rework.
Save $14,000
per developer, per year
Maintain security at speed
When it comes to security, speed matters. Reduce developer time spent researching, securing approval of, and downloading quality open source components with the right information at the right time.
90%
faster vulnerability remediation time
Open source components analyzed
FOR DEVELOPERS
Deliver quality code fast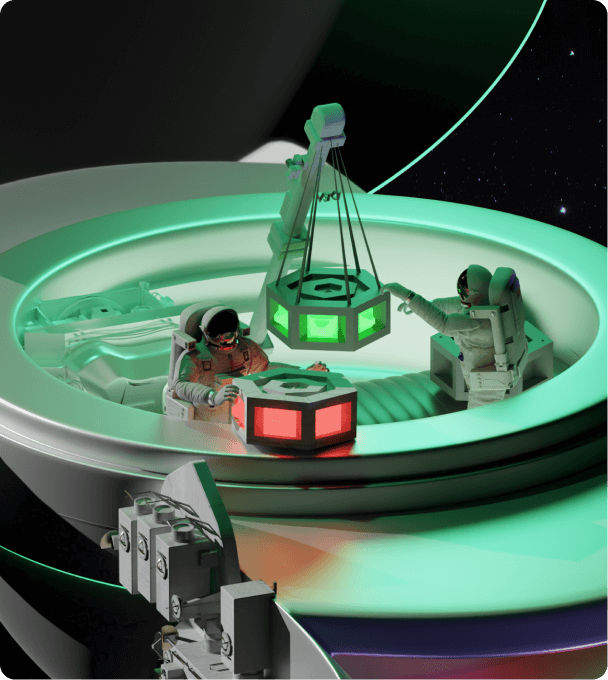 Developers are under pressure to deliver quality software fast, but inefficient security processes slow their pace of innovation.
Address a broad range of bugs with precise information
Receive reliable feedback early in the software development lifecycle
Access feedback in the tools you already use (e.g. your favorite IDE)
FOR APPLICATION SECURITY
Manage vulnerability risks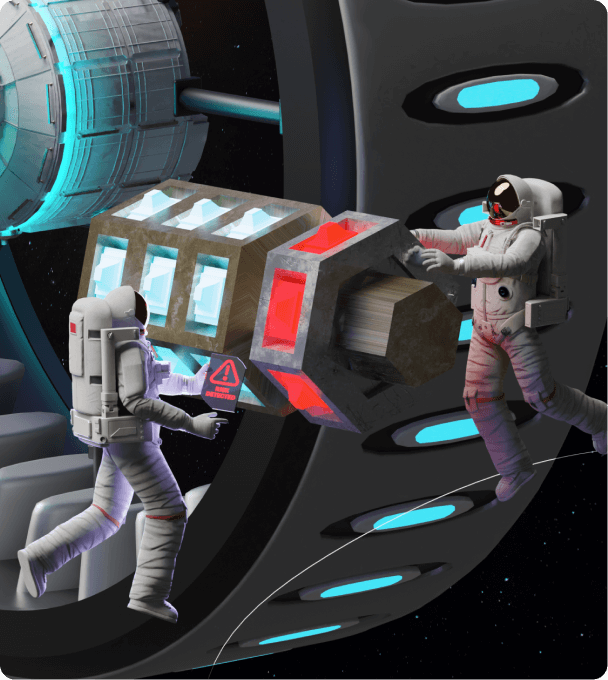 Security teams spend too much time researching vulnerabilities and arguing with developers, when they should be defining and enabling policy.
Discover vulnerabilities first and pinpoint their exact location
Enforce policies early and automatically across the SDLC
Prevent known and unknown OSS risk from entering the SDLC
FOR LEGAL & COMPLIANCE
Enforce policy at scale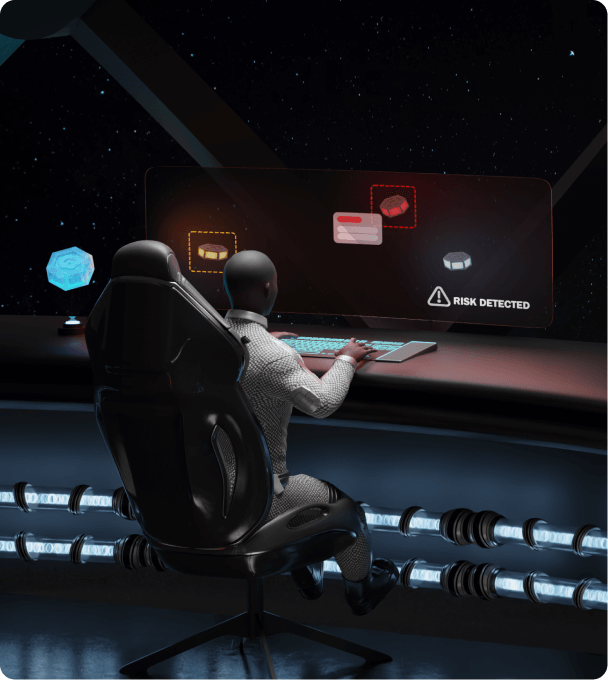 Legal teams waste time reviewing license types, obligation reporting, and copyright rules, which slows down development.
Enforce licensing policies automatically at scale
Understand specific license obligations at a glance
Simplify and automate attribution reporting
"We wanted fast solutions, but also wanted those to be secure solutions. We shouldn't have to discuss whether software should be secure. That's why we chose Sonatype Lifecycle."