Sonatype auditor
Examine open source components within your third party or legacy production apps.
Generate

a software bill of materials
Automatically generate a software bill of materials to identify open source components used within your third-party or legacy applications. Then easily identify components that violate your open source policies.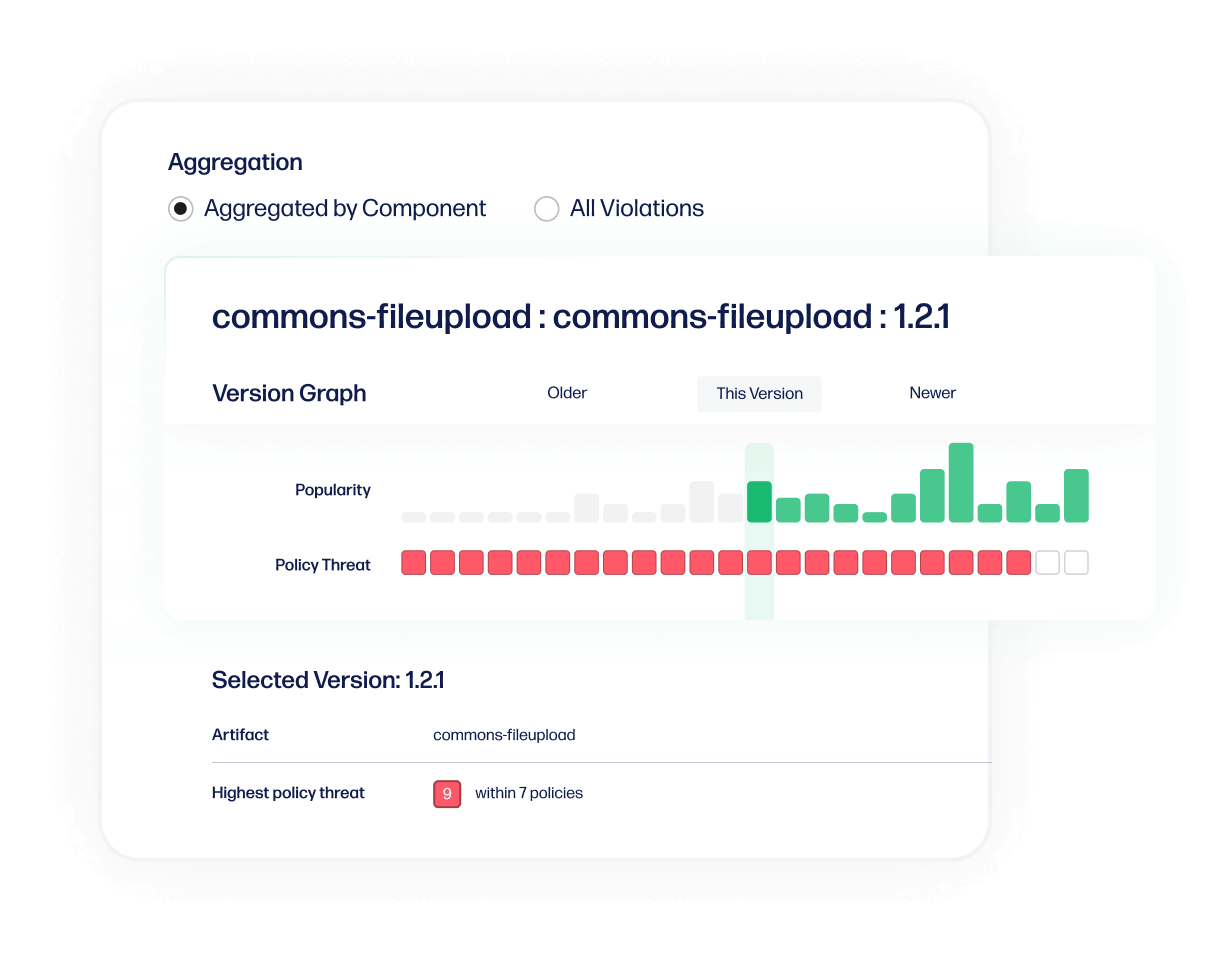 Analyze

third party security risks
Scan third party applications before accepting them to clearly see if any restricted licenses or security vulnerabilities exist. Then access remediation guidance to fix any issues as quickly as possible.
Monitor

your apps in production
Keep your open source components free of security vulnerabilities with continuous monitoring. Know the minute a newly disclosed vulnerability is found so you can take immediate action and eliminate any threats to your organization.
Secure earlier in your SDLC with Lifecycle
Features

Customized policy

yes

yes

Automatically generates a software bill of materials

yes

yes

Remediation guidance
Waivers, license overrides

yes

yes

Continuous monitoring

yes

yes

Integrates with CI/CD

no

yes

Integration to the IDE

no

yes

Automatic enforcement
Fail builds, creates JIRA tickets, emails

no

yes
Features
Customized policy

yes

Automatically generates a software bill of materials

yes

Remediation guidance
Waivers, license overrides

yes

Continuous monitoring

yes

Integrates with CI/CD

no

Integration to the IDE

no

Automatic enforcement
Fail builds, creates JIRA tickets, emails

no
Features
Customized policy

yes

Automatically generates a software bill of materials

yes

Remediation guidance
Waivers, license overrides

yes

Continuous monitoring

yes

Integrates with CI/CD

yes

Integration to the IDE

yes

Automatic enforcement
Fail builds, creates JIRA tickets, emails

yes