Advanced Legal Pack
Streamline your open source software compliance and decrease your legal review time per component by 2,470%.
"It was essential for us to choose solutions that not only helped us with compliance, but offered easily sustainable and agile long term processes that would not burden staff."
Save hours

on compliance reporting
Simplify the burdensome task of manually collecting and analyzing data to create compliance documents, third party notices, and attribution reports. Automatically generate reports to comply with OSS obligations and save attributions for each component. With the click of a button, fulfill more than 90% of your obligations.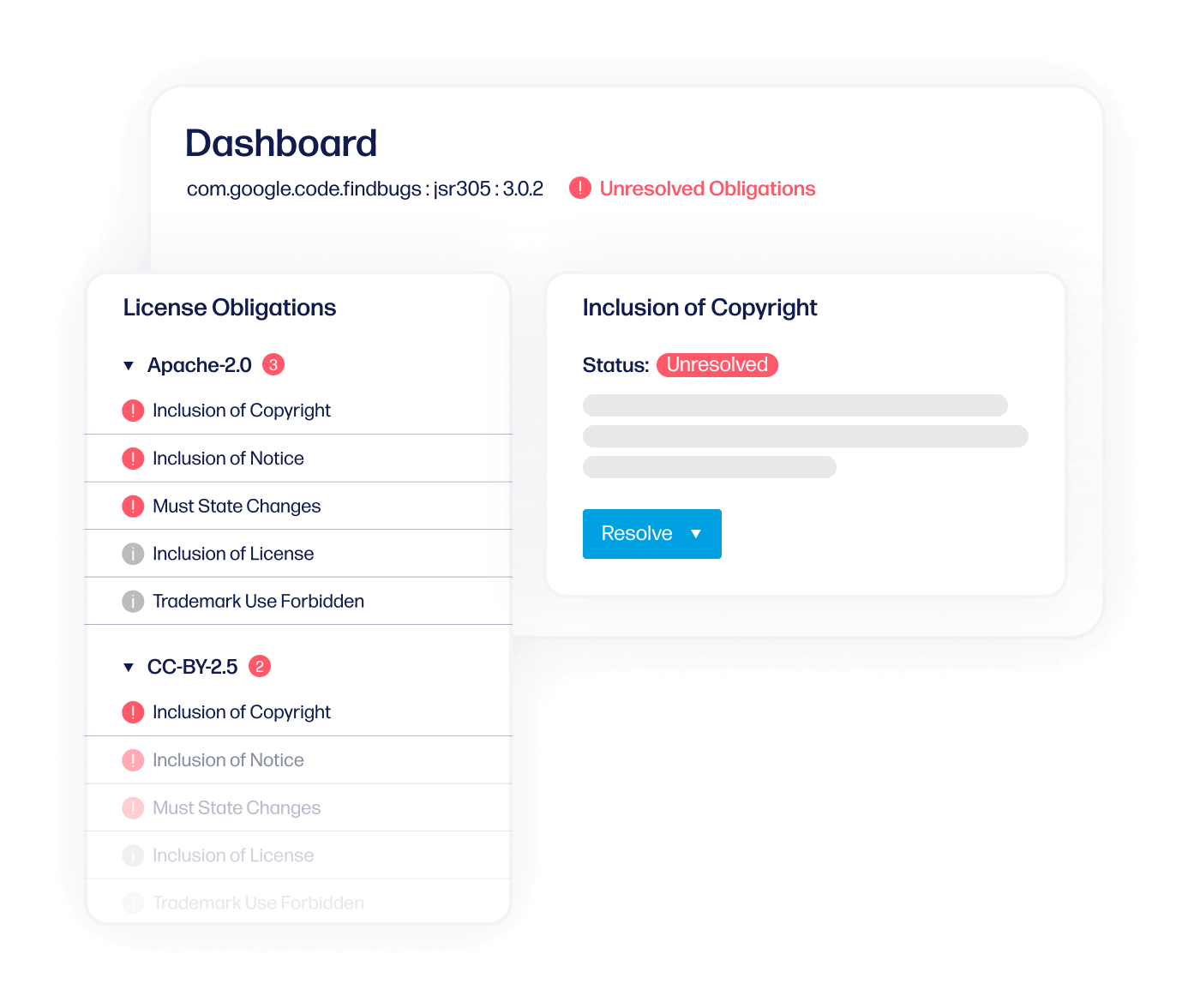 Ensure

license compliance
Receive a streamlined obligation workflow for each component and license, with a checklist of actionable tasks to resolve issues. Save fulfilled obligations so future uses of that component can benefit from the already-completed review. Never waste time reviewing the same component obligations twice.
Get the exact data you need to to best comply with outstanding obligations. Our machine learning algorithms and natural language processing detect legal data including notice texts, license texts, and copyright statements. Analyze thousands of licenses and obligations in minutes and integrate that data right into your compliance workflows.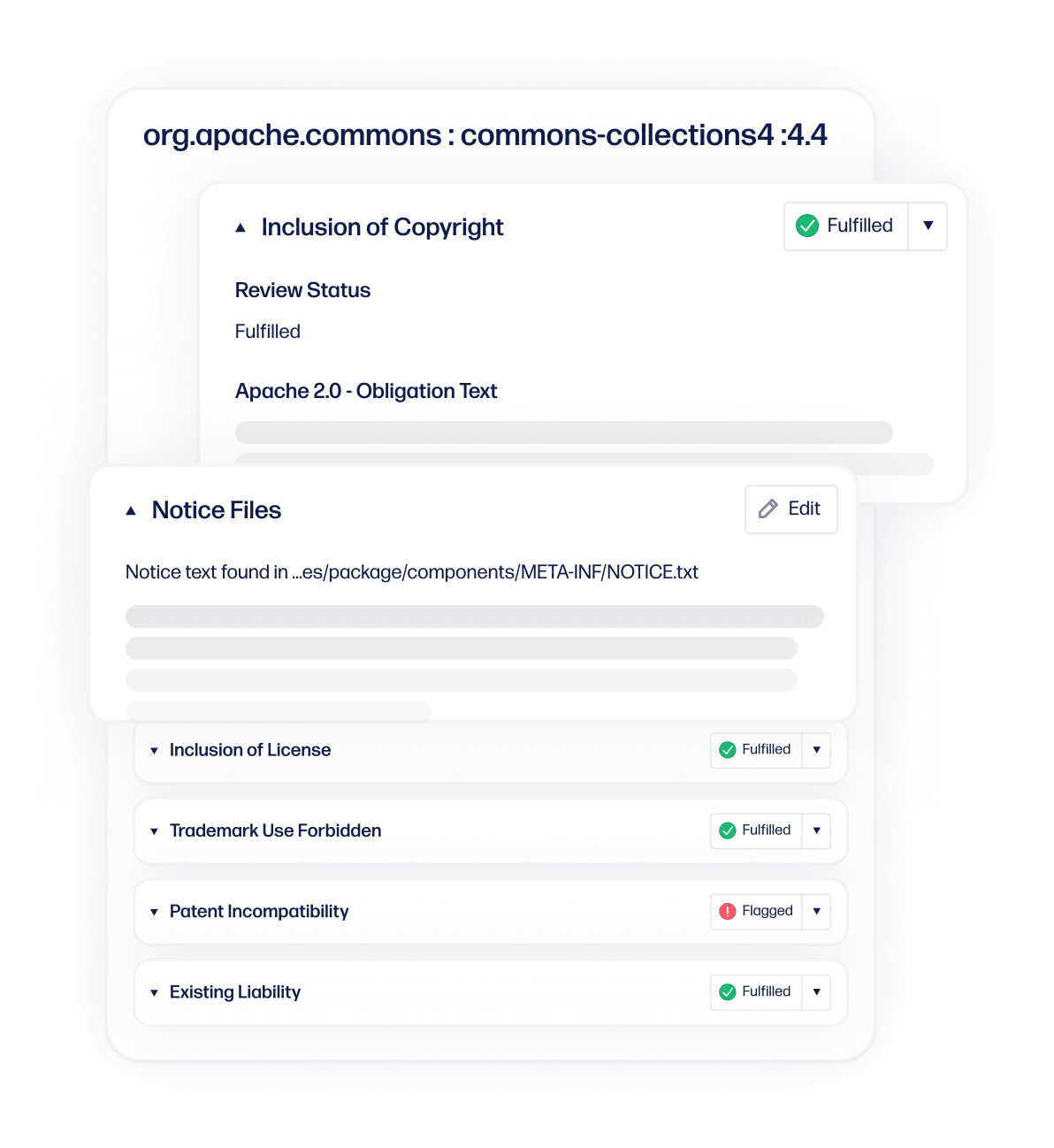 Elevate your legal compliance
| Features | | |
| --- | --- | --- |
| See license obligations at a glance | yes | yes |
| Set policies automatically | yes | yes |
| Automatically generate attribution reports | no | yes |
| Checklist of actionable tasks to resolve issues | no | yes |
| Extended legal data integrated into workflows | no | yes |
| Easily search for components in backlog | no | yes |
| Features | |
| --- | --- |
| See license obligations at a glance | yes |
| Set policies automatically | yes |
| Automatically generate attribution reports | no |
| Checklist of actionable tasks to resolve issues | no |
| Extended legal data integrated into workflows | no |
| Easily search for components in backlog | no |
| Features | |
| --- | --- |
| See license obligations at a glance | yes |
| Set policies automatically | yes |
| Automatically generate attribution reports | yes |
| Checklist of actionable tasks to resolve issues | yes |
| Extended legal data integrated into workflows | yes |
| Easily search for components in backlog | yes |